As one Team India squad prepares itself to take on Ireland in a 2 match T20I series in Dublin this month, another is in England getting ready for the rescheduled fifth Test and a limited overs series after that. TOI has learned that many members of the T20I squad that is going to Ireland might play the T20Is vs England after the Test in Birmingham, which starts on July 1.
As the volume of cricket continues to go through the roof more and more nations are having to field separate squads for series which happen at the same time. An England ODI squad led by Eoin Morgan is currently playing the Netherlands in a 3 match ODI series, while another captained by Ben Stocks is involved in a Test series vs New Zealand.
With India's two match T20I series against Ireland scheduled to begin on June 26 its a good time to analyze the importance and the significance overall of the bigger cricket playing nations taking on the emerging teams in bilateral series as far as growing the sport of cricket is concerned .
Indian team in England (BCCI Photo)
Former India cricketer, national selector and BCCI General Manager for Cricket Operations Saba Karim was a guest on Times of India's sports podcast TOI Sportscast recently and talked about his experience as a cricket administrator looking at growing the game of cricket globally and also what he thinks should be done going ahead to make sure cricket has a larger footprint across the world.
Saba feels it is very important for the larger and more established cricketing nations to play the minnow teams regularly.
"I look at it as the responsibility of the so called behemoths of cricket to offer such opportunities to emerging nations and that's the best possible way in which you can add to the growth of cricket in a global manner. Cricket as a sport has to become a global sport, we are far away from that and the only way a strong nation like India can contribute to that cause is by taking time out to play against teams like Ireland, Zimbabwe or any other emerging team that is coming through the system and the best format to do so is T20 cricket, because it offers to a large extent some kind of opportunity to these emerging nations to put up a strong fight against such strong teams. regular. In fact just some time back they hosted the West Indies for some T20 games, so this will be a great opportunity for Ireland to test not just their cricketers but also their entire system against a strong nation like India." Saba Karim said on TOI Sportscast.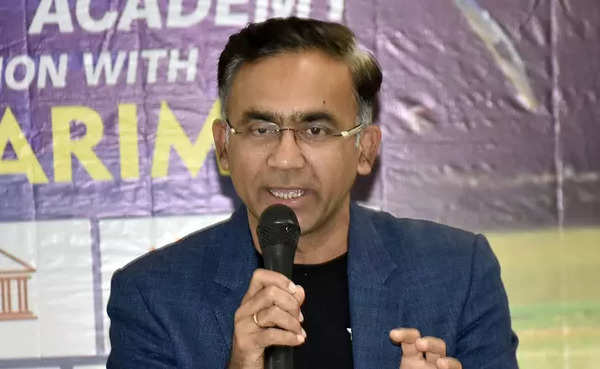 Saba Karim (TOI Photo)
A quick look at the ICC T20I rankings will show that as many as 74 nations are listed in the rankings, with India at number 1 and Estonia at number 74. There are a total of 106 ICC member countries currently, with only 12 of them being full members (Test playing nations ) and 94 being Associate members. While the game has spread to every continent, including Africa, the Americas and Europe, there are only a handful of global giants of cricket. The rest are still very much in the nascent stage of developing and promoting the sport.
The last T20I World Cup played in 2021 had as many as 16 teams, but 8 of them played in the First Round, with 4 advancing to the Super 12, where they joined the 8 other teams which had qualified on the basis of their rankings ( India were the official hosts).
A FIFA World Cup Meanwhile, features as many as 32 teams.
While cricket has grown significantly, its global impact and footprint is only a fraction of what a sport like football has. Football has always been played across the world and that of course has helped its organising and regulatory bodies to grow the sport into the most popular sport in the world. FIFA has 211 affiliated associations.
So can cricket become as popular and widespread a sport like football someday, maybe get close to where football is in the next twenty years? Saba Karim feels that is too short a timeline and that cricket overall shouldn't look to compete with football anyway. The former India wicket-keeper feels that one of the best ways to promote the sport globally is to push for its inclusion in multi-discipline events.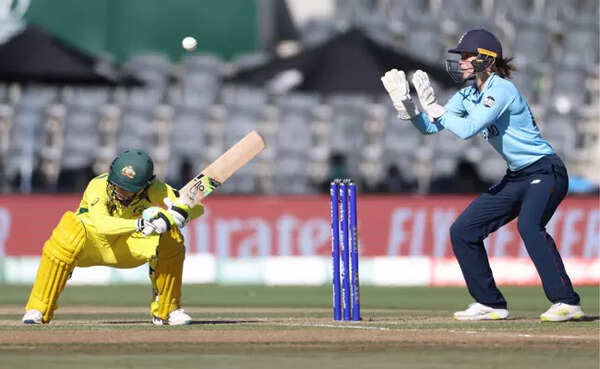 (Getty Images)
In the upcoming Commonwealth Games in Birmingham, which begin on July 28, a women's cricket tournament in the T20 format will be held at the Edgbaston Cricket Ground from July 29 to August 7.
"Twenty years will be a short timeline for cricket to reach that kind of a stage (at par with football globally), but I am not looking at competing with football at all, I am looking at creating footprints all over the world for cricket. And the only way we can do so is what the ICC is doing right now, by having some kind of a footprint in so many nations where cricket is being played. (ACC) is organising some T10 or T20 matches, similarly in so many continents where there are so many nations who play against each other and they do have a system whereby if you do well – there are different stages of qualification – so all that is being handled quite well by ICC. The other way of growing this sport is through multi-discipline competitions, so I am extremely happy to know that finally in a multi-discipline event like the Commonwealth Games women cricketers will participate. I as General Manager of Cricket Operations and I was also member of the ICC Women's cricket Committee – it was more than evident that most of these nations – 90-95% of these nations need support from their Central Government to fund a sport like cricket and for that to happen – the central agencies – they want this to be part of multi-discipline events so that they can reflect the kind of budget they have and they can set aside some budget for promotion of this particular sport also. So far I have noticed only a one pronged way of taking the sport forward, which is through nations playing against each other (bilateral series), but it is equally important to have another side to it – through multi-discipline events and of these two can work together I think the progress will be more than what we have seen in the past decade or so." Saba Karim further said on TOI Sportscast.
It will of course be really good to see cricket back at the Olympics. The sport has been played on the biggest sporting stage of them all once and that too way back in 1900 in Paris, when, not surprisingly, Great Britain won the gold medal. There were in fact just two participants – Great Britain and hosts France. Only one match was played and that was also given official Olympic status only in 1912.
Last year the ICC confirmed its intention to make a concerted effort to include cricket in the Olympic program going ahead, with the 2028 Los Angeles Games being the targeted edition.
The only time cricket was a part of the @Olympics was in 1900.Find out what went down and who returned with the 🥇https://t.co/qIzaXU0l9H

— ICC (@ICC) 1628607616000
"ICC along with most of the cricket nations are trying to do that (get cricket included in the Olympic programs for every edition going ahead). I believe that in 2028 something like that might happen and it will be great for the game." Saba Karim further said on TOI Sportscast.
You can listen to the full episode of TOI Sportscast with Saba Karim here
.