She kicks, punches, shoots, slays, breaks bones and shatters glass — soaked in blood, sweat and revenge — Kangana Ranaut as Agent Agni in the just-released spy action thriller
Dhaakad
, delivers one deadly blow after another, like a true action star. The actress, who has skillfully flexed her muscles in various genres earlier, has now cracked the action space — with guts galore. In a conversation with us, she talks about her warrior spirit, how playing a hardcore action girl was cathartic and what we need to do to save our film industries. Read on… she is on fire…
We know how involved you get in creating and fleshing out your character in every film. In Dhaakad, you portray seven different looks. How much did you actively participate in creating each one of those?
I was not involved in it at all, because we had such a talented team, and Razy (director Razneesh Ghai) is so competent. Having directed about 400 ad films, he had such a clear and international vision. When I was approached for this film, I was wondering… will I be able to fit into this part at this age and stage? At the time when I started my career, I did not fit into the format of a Bollywood heroine, and I was always trying to find my ground and figure out where I belong. I was quite jobless after
Gangster. I would get offered those druggie, edgy or homeless kind of roles. When I did
Fashionalso because of my body type, I was appreciated, and then I did
Krrish 3. Back then, I felt that I would be offered more action roles, so maybe I could create a category for myself and be able to fit in. So, I actively trained in kickboxing and martial arts.
Lekin aisa kuch hua hi nahithings derailed for me, and I did films like
Double Dhamaal. I was disoriented and stopped training. Then films like Queen happened, aur main acting mein bahut deep chali gayi, and with every character, I would try to learn accents, gain weight and lose weight. Cut to two years ago, I had put on 20 kilos, and personally, too, I have metamorphosed into an individual where there is a certain way I think and dress… (like I wear a lot of saris now). I have come to be a certain person.
So, when this film came your way, you were in an entirely different mind space?
Yes! Razy was sitting in front of me and telling me about this role and I was thinking about those days when I wanted it so badly. And there I was, as far as I could've been from this character (Agent Agni). When he approached me, I was shooting for
Thalaivii, and mentally and physically, I was in a different mind space. I was wondering whether I would be able to pull off all those looks, miniskirts and firing guns? It was not just the weight, there was a lot more resistance I had as a person. So, when I met him, in my mind, I was sure that I wouldn't do it, but he didn't give up on me. These different looks were a part of it, and my major

Concern was to be able to pull it off convincingly.
Florian Hurel, the make-up artist, who worked on these different looks for you in the film, mentioned in an interview that you are one of the very few artists who possess the courage to experiment and then own each of those not so common looks . This is evident in the way you style yourself on and off screen.

Florian Hurel was the make-up artist and Sheetal Sharma designed the looks with the director, and to fit into their vision was my challenge. I tell this story to a lot of people. When I first met Salman Khan before
Gangster, I showed him my portfolio. He advised me to meet Sanjay Leela Bhansali and said that you are someone who will fit into his films. I went to meet him with my portfolio, which showcased various looks. He went through my pictures, looked at me with great curiosity and said, "Are you a chameleon or what? You change with every look." I asked him, "Sir, is it a good thing or a bad thing?" He said, "I don't know, you will figure it out." And it was such an appropriate answer because, yes, it was difficult to get a break in the industry. You don't know what you are, and you could be anything. Once you are successful, I guess it is a boon. Razy wanted me for this part as he knew that as a spy on a mission, I could transform with every look. But for my first break in the industry, people could not slot me, and that became a challenge. So, it was good and bad. Over the years, I could not find my ground and say this is my space, which every actor has. At this stage, of course, it seems like a great thing.


Personally, are you a fan of the action spy thriller genre? Any inspirations from other women on screen who you think have pulled off action superbly?

I like action films, but the kind of grounded and raw action that you see in
Dhaakad. The superhero kind of films and that kind of action is not my zone. I think Charlize Theron is somebody who looks tough and looks good doing action. You need that physicality, and you need to look convincing, and she pulls it off really well. Baaki toh thoda modeling type ho jaata hai.
During Manikarnika — The Queen of Jhansi, you had said that it was physically the toughest role you had played. You even met with an accident while shooting, which left you with a scar on your forehead. Would you say that you had to push your limits harder for Dhaakad?

Yes, the training was really tough. There is a 15-minute long action sequence, and it is something you have never seen before in our cinema. I trained in kickboxing and other martial arts, including Jiu-Jitsu and Krav Maga, to play this part. It is a draining role, and even to be angry, it takes a lot of your energy. We shot for 20-25 nights for that action sequence, and putting in that kind of emotional and physical energy for days and days is exhausting. There are times your body is numb, you have no energy left, but you have to drag yourself on set. Having said that, for me, what works is that, by nature, I am a violent person. I mean in my ideologies. I have that thought process. If we were in different times, I would probably have been a warrior. My school of thought is not —
tum ek thappad maaro, toh mein dusra gaal de doongi. I believe in,
mujhe khoon do, main tumhe azaadi doonga. So, my very core is right wing. Coming from that space, this part was a bit cathartic. So, it is not like it was imposed on me, I also enjoyed it. It is in my nature, only that my body was not ready for it. In KGF: Chapter 2, there is this dialogue that the lead actor Yash says, "Violence, Violence, Violence! I don't like it. I avoid, but, violence likes me." I would tweak that for myself and say, "I like violence and violence also likes me (laughs!)."
You have worked with Arjun Rampal way back in 2011 for Rascals, it was in a different space and time. After all these years, how was it teaming up with him for such an intense film? In an interview with us, he said that when he heard that you were playing the protagonist, he knew you would give it your all.

The evolution of Arjun as a creative force is tremendous. When we did Rascals, I didn't understand him as an artiste. We became good friends, and we would party together. During
Dhaakad, whenever we sat together, he would talk about the film, how he could add to my character and how we could do certain scenes. It became such an inspiring experience to see how much he is consumed by the entire process and the extent to which he has grown. He is writing scripts, he wants to direct and is producing films. Also, when he was offered the part, people around him were apprehensive about him working with me, but he was so nonchalant about it. He is his own person, and I have huge respect for such people. He doesn't roam around in herds; he takes his own call.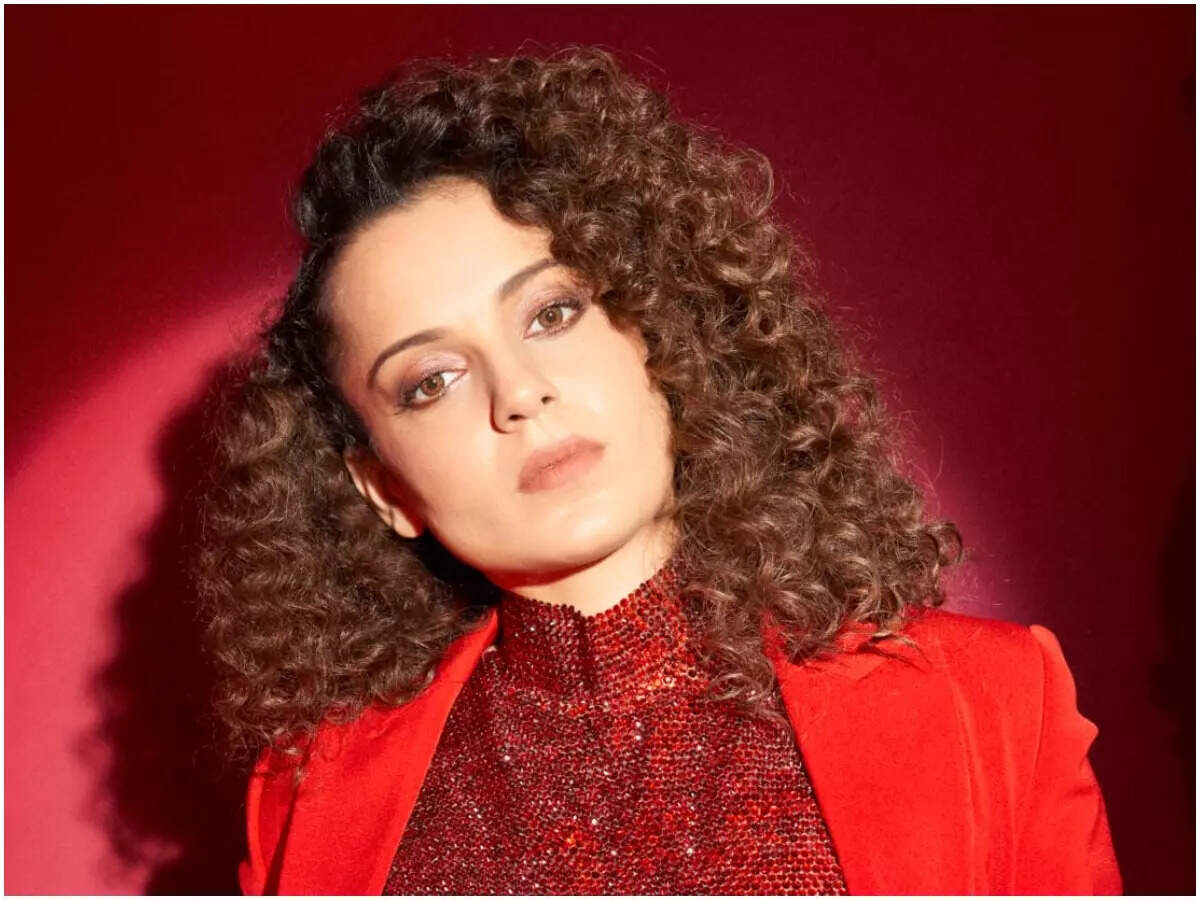 In a previous interview with us, you had said, "Movies with women leading the show are being made, but they are mostly small-scale films. So, if it works, it's fine, else it doesn't hurt the producer's pockets to a large extent." But now, would you say that there's been a change — in the way people view films led by women and the budgets that back those films?

It is high time… kyun ki uss chhote se budget mein aap kya karenge? Woh 20-30 crore mein social message wali films ban sakti hai. They will mostly be offbeat films, not mainstream. The budgets are not to show off that we have so much to spend, but so that we get more creative freedom. Today, if Razy has brought in an award-winning DOP, Tetsuo Nagata, for Dhaakad along with the kind of action crew that we had, it is because we could monetarily back that scale. This is the liberty that every artist wants. We also need a good budget for a woman-led film, so that we can deliver.


Which also helps in achieving a pay parity that has been a larger ongoing discussion in the industry for years. You seem content with what you are being paid for your work now, right?

Yes, of course. For me, it was important to feel that I am well paid, and not exploited. Don't I go to a set and give my 100%? There are so many injuries that I have taken upon myself for these roles. So, just because I am a woman, not getting paid as much as my male counterpart is a very sad and unfortunate reality. Ab mere saath aisa nahin hota hai.
You recently made your OTT debut with the reality show Lock Up. Do you want to explore this space further, with different kinds of content?
Yes, sure. The medium also gives you a global platform and being a creative person to have that is great. I would love to explore it more.
There is a lot of talk about pan India stars and pan-India movies lately. Actors from the South and Bollywood have been expressing that we should represent our cinema to the world as Indian films and not Hindi, Tamil, Telugu, etc. We should be one united film industry. Your thoughts?

I had said this long ago, that we should bring India together with our movies. While growing up, I didn't know much about people from the South and their culture, but today, when we see their films, we get to know so much about them — what they eat, what they wear. Movies expose us to that. I was more exposed to American culture through their movies, over South Indian films or, say films from the North East. Cinema only brings us together. It's high time that we come together and save our screens rather than let Hollywood take over, like what happened with the German and French film industries. We need to save our industry, and for that, we need to come together as one force.
Do you wish to be India's new action star?
Hopefully!

.