After a 2-2 drawn series vs South Africa, in which they came back from being 0-2 down and one which didn't have a winner because of a rained out decider, Team India's next international assignment is a tour of Ireland where they will play two T20Is on the 26th and 28th of this month in Dublin.
With a few of the big guns rested, the man chosen to lead the 17 man Indian squad for this tour is Hardik Pandya, who till just a short while back was struggling to bowl, wasn't really effective with the bat and was then on the sidelines, with nagging lower back issues. It's something that has plagued him for a long time. He underwent back surgery in London in 2019, before the injury came back to haunt him again.
Which is why in IPL 2022, when the Gujarat Titans named him as their captain after bringing him onboard as a pre-auction signing, there were more than a few raised eyebrows. How effective would Hardik be in shouldering the responsibilities of captaincy? Was it the right call to name him captain of a debutant IPL team, which would be looking to make a mark in their maiden season? Would he be able to bowl? Hardik had an answer for each of those questions and more. What we saw in IPL 2022 was Hardik 2.0. A calmer, more focused version of the very talented all-rounder, who took to captaincy like a fish to water.
Hardik Pandya (Image credit: BCCI/IPL)
He bowled, he was the leading run getter for the Gujarat Titans and marshalled his troops so well that the Titans finished the season as the champions.
Former India cricketer Saba Karim, who has also been the BCCI General Manager of Cricket Operations and a national selector was a guest on the Times of India's sports podcast Sportscast recently and talked about the changes he has seen in Hardik and what impressed him about the all-rounder and now India captain.
"I think what I have noticed in Hardik Pandya are the learnings that he has absorbed by being an international cricketer over the last 4-5 years. If I remember correctly, he made his debut in 2015-16 (January 2016 in a T20I vs Australia in Adelaide), when I was part of the selection committee and since then he has grown not only as a person but also as a cricketer and it seemed like it had come to a stage where he really had to reinvent his lifestyle to become a more mature cricketer and that's what was seen in this season's IPL. And that is remarkable – it's not easy for athletes to do that at that level. They tend to follow a certain kind of a lifestyle and discipline. It's not easy for them to imbibe new things in their character, but Hardik Pandya has been able to do that. If you are able to exercise your mind in a very positive way and in a very disciplined manner, the rest becomes very easy. I believe the change we noticed on the field for Gujarat Titans, the change actually started from the captain. And that is why he turned his entire sojourn into such a huge success for Gujarat Titans." Saba Karim said on TOI Sportscast.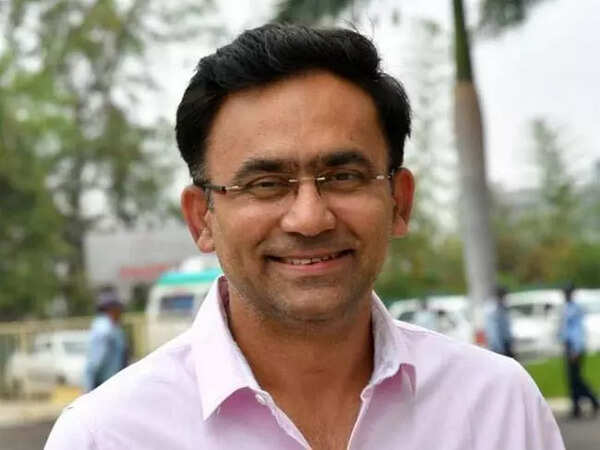 Saba Karim (Image credit: Twitter)
What has been apparent about Hardik, from what we saw in IPL 2022, is the work that he has put in behind the scenes, both in the physical and mental aspects of his game. As captain, Hardik was calm, he never seemed to let a matching situation bog him down. The slightly aggressive streak which used to make an appearance from time to time had given way to a more balanced individual, who came across as a thinking captain. His all-round abilities were never in question, but when he captained the Titans, it was his mental strength and clarity of mind which were really on display. He managed to weave together a tightly knit unit at the Gujarat Titans and the players seemed to thrive in the team atmosphere created by the captain and the team management. The whole squad delivered as one unit and that was one of the hallmarks of their IPL triumph this season.
For Hardik personally it was redemption of sorts. Branded as one of the villains of India's disastrous T20 World Cup in the last edition, where India failed to make the semi-finals and also lost to Pakistan for the first time in a World Cup, a semi-fit Hardik, who was mercilessly trolled On social media, decided it was time to take a break and work on his physical fitness , become a more mature cricketer and become stronger mentally. The selectors too knew that if Hardik was not being able to bowl, he wouldn't fit into the team composition.
Thanks to what the selectors saw in the IPL this season though, Hardik was brought back into the Indian set-up for the home T20I series vs South Africa, where he finished as the second highest run-getter for India, with 117 runs in 4 innings, at an average of 58.50 and a strike rate of 153.94.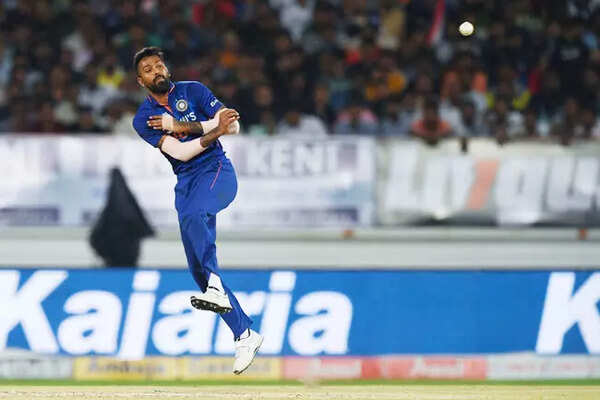 Hardik Pandya (AFP Photo)
Clearly, Hardik seemed to have learned quite a few lessons from when he was down and on the sidelines.
"I do believe that these are all life experiences. He started to value the fact that he is such an exceptional cricketer and that he cannot take things for granted. He realised that eventually he has to take care of his fitness, work on his skill – see to it that he is always ahead of the opposition. I also feel that there is no one set rule of captaining a side because all individuals are different and the fact that you have to remain what you are instead of trying to ape others, which might not prove successful. And I think Hardik Pandya, although he spent a lot of time with MS Dhoni, spent a lot of time with Virat Kohli, he has his own brand of captaincy and the way he plays his cricket is so different from what Virat does or what MS Dhoni does. So you learn from so many great individuals who have been part of the side, but eventually you bring your own leadership style onto the field and I think that's what he did. I was quite impressed with the way he handled the press also, which is not an easy thing to do and that showed a lot of maturity. And that evoked feelings from the side (Gujarat Titans) in terms of inspiration, commitment and dedication." Saba Karim said further on TOI Sportscast.
Interestingly, Saba Karim was a national selector when Hardik was first picked to play for India. Hardik made his India debut in January 2016 on the tour of Australia in a T20I played in Adelaide. It was an Indian team which had the likes of Rohit Sharma, Virat Kohli, Shikhar Dhawan, MS Dhoni, Yuvraj Singh and Suresh Raina. Hardik did not get a chance to bat in that game, but he did bowl three overs and had figures of 2-37, dismissing Chris Lynn and Matthew Wade. India won that match by 37 runs.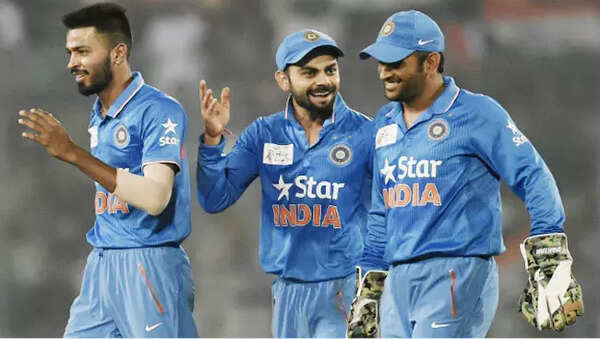 Hardik Pandya, Virat Kohli and MS Dhoni (AFP Photo)
In his chat on TOI SportscastSaba, who can be seen as a TV expert on India's upcoming tour of Ireland, also spoke about what the selectors found most impressive about Hardik back then.
"His all-round abilities and his power-hitting abilities. Those days we were looking for a batting all-rounder, who can come in as the 6th bowler and hit some quick runs at number 5 or 6 and he was suited to that kind of a role so well. He started in that manner and since then he has grown in reputation, he has grown in performances, he became a Test match all-rounder, did quite well for India and then there was a slump in his career. But now, it's good to see him come up with a revival and as I said, basically he has reinvented himself as a cricketer and as a person."
You can listen to the full episode of TOI Sportscast with Saba Karim HERE
.